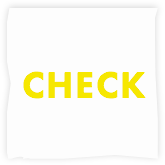 Once you've laid the foundation for your business, you can start acquiring clients.
Of course you want the results of your creative work complies with all laws and regulations applicable to the various products and services.  There are all kinds of rules in the field of marketing, target groups and sales where you must adhere to. And the complexity of the market has increased dramatically. Especially now that the Internet is not only being used for communication, but increasingly also for production and sales.
And of course play these issues a similar role when you enter into cooperation with third parties or suppliers.
So make sure that before you share your ideas, formats, designs, concepts, headlines, slogans, brand or product names with your client(s), suppliers, subcontractors or the market, regardless on- or offline, you've checked and got answers to your questions regarding:
intellectual property (copyright

,

trademarks, domain names, portraits)
unfair commercial practices (comparative and misleading advertising),
promotional games of chance and contests
advertising codes (alcohol, foods, confectionary, children, social media, cars and so on)
consumer protection,
liability and indemnification

,

cookies and privacy,
consumer credit
letterbox-,

 

e-mail- and telemarketing,