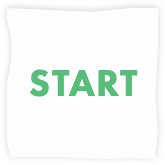 Start after thorough preparation!
First you need a unique business idea, (domain) name, and maybe even logo and trade name. And you want to be sure whether they are really distinctive and not being used by another. So you have them checked and possibly even registered for full protection.
Than you have to decide on the legal form of your business. A choice, that depends on issues such as liability, fiscal reasons and intentions and expectations regarding the cooperation with potential business partners.
And then you need terms and contracts for the agreements with clients, subcontractors, employees and freelancers that:
are clear about each party's rights and obligations,
limit your liability,
settle non-disclosure arrangements,
take care that your business know-how is protected amongst others through competition and relationships clauses,
make sure that no one runs off with the result of your intellectual creative work without paying, 
see to it that the business continues uninterrupted during a notice period.